Vancouver International Swordplay Symposium 2019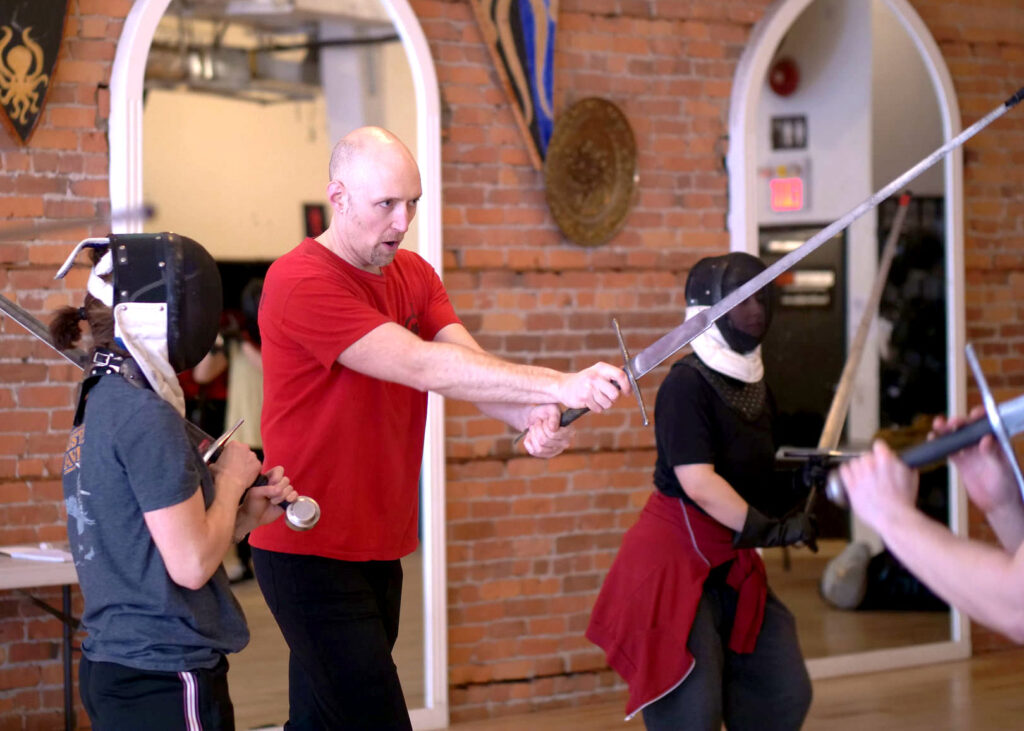 Registration for the fifth Vancouver International Swordplay Symposium (VISS) is now open! The event, which takes place from April 5th to 7th, is a conference focused around intensive three-day programs with an aim to help people along the path of mastery in the many disciplines of Historical European Martial Arts.
This year the theme is This vs This: an Exploration of Martial Contrast. We will be offering eight intensive tracks, linked in related pairs. Each pair explores two sides of the same art or discipline, whether that is tactical and technical, looking at a lineage through time, or the differences between grappling with and without weapons. You can take one intensive or both in the same track or mix and match with other workshops taking place through the weekend. Each intensive gives you 9-12 hours with the same instructor so there is a real opportunity to get into deeper concepts and more advanced techniques.
What Makes VISS Different
There are tons of events out there focused around tournaments or that offer a bunch of 90-minute to two-hour workshops that give you a taste of a discipline or art. VISS offers a unique opportunity to get extended and dedicated time with world class instructors. The focus of the event is on deepening understanding and fostering a community of mastery.
Who's Coming
Our Intensive Instructors have been announced and it's an awesome list!
Vadi & Fiore (Italian longsword & related disciplines)
Greg Mele, Chicago Swordplay Guild, Chicago
Devon Boorman, Academie Duello, Vancouver
German Swordmanship Technical and Tactical (German longsword, messer & related disciplines)
Christian Tobler, Selohaar Fechtschule, Connecticut
Bill Grandy, Virginia Academy of Fencing, Virginia
Fabris and His Legacy (rapier)
John O'Meara, Chicago Swordpaly Guild, Chicago
Reinier Van Noort, Fekteklubben Frie Duellister, Norway
Grappling East & West, Armed and Unarmed (sword & unarmed)
Marco Quarta, Nova Scrimia, San Francisco
Ellis Amdur, Araki-ryu and Toda-ha Buko-ryu, Seattle
More workshops and lectures to be announced soon!
More information on the event, instructors, and topics is available on the VISS website. You can also follow our Facebook event.
Save up to $80 on early bird registration until January 16th. Get your tickets soon, because 2017 sold out! I look forward to seeing you all there.
Devon