What Are the Duello Rank Levels?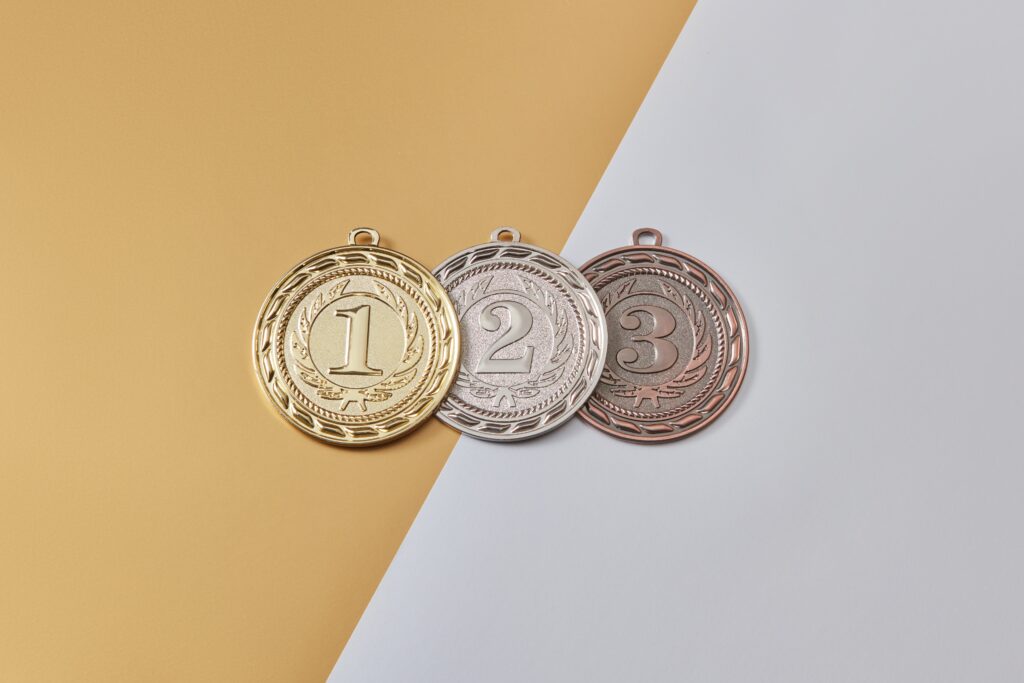 This Saturday (May 5th, 2018) we have an exciting event occurring at Academie Duello in Vancouver, an examination for the rank of Provost. Matheus Olmedo, who has been a student at Academie Duello for the past 8 years, has been diligently preparing himself. Everyone in the school is excited to witness and support him in his examination. If he is successful he will be the fifth person in our school to achieve this rank.
The Provost level fits within five martial ranks. Each level represents a different achievement of applied skill and knowledge within our martial system. These levels have a long and historical tradition within schools in Italy and throughout Europe.
I. Apprentice
The first official level comes when you have shown a foundational knowledge of the art with one of our primary weapons: rapier or longsword. The test for this is conducted at the end of our beginner programs and takes about 30 minutes.
II. Scholar
To achieve the Scholar level a student must show a mechanical competence with their primary weapon along with a tactical and strategic awareness. They must also demonstrate competence in the broader skills of their weapon as well as unarmed grappling.
Typically it takes one to two years of regular study to be ready to test for this level. The examination for the Scholar level involves 30 minutes of skill demonstration followed by a 20 minute sparring assessment where the candidate is challenged by fellow students of all ranks.
III. Free Scholar
Traditionally a Free Scholar had, over their years of study, shown a commitment to the art and a capacity to develop themselves toward greater mastery. Thus the broader resources and secrets of the school would now be made available to them. To achieve the rank of Free Scholar at Academie Duello a student must demonstrate a high level of proficiency in their primary weapon and its sub-disciplines (such as rapier & dagger or armoured longsword) as well as competence with the sidesword and unarmed skills. Beyond mechanical proficiency, the candidate must demonstrate a strategic competence and breadth within how they apply their art to different opponents and contexts.
Graduating from Scholar to Free Scholar typically takes two to three years of regular study. The examination for Free Scholar involves 60 minutes of demonstrations in a diversity of techniques with the rapier or longsword, a performance of three martial forms for the sidesword, unarmed technique demonstrations, and a 40 minute sparring examination.
IV. Provost
A Provost must not only understand the complete art as we teach it at the school, they must be able to apply it with a high level of proficiency both mechanically and strategically with all of the weapons of the school. They must also demonstrate a high level of theoretical understanding and have the capacity to pass the art, as we teach it, on to others with clarity and brevity. This rank requires not only excellence as a practitioner but competence as a teacher.
The Provost level takes between three and six years to achieve after Free Scholar. The examination requires rigorous preparation including the writing of an essay on fencing theory, presentation of four martial forms and interpretive work of historical sources from within our martial tradition. The candidate must then demonstrate their proficiency across all weapons of the school in a private examination, public skill demonstration, and sparring examination under the scrutiny of an assembled board of visiting masters (approximately 12 combined hours).
The disciplines to be examined include:
Single rapier
Rapier paired with dagger, cloak, and buckler
Two swords
Sidesword paired with buckler, dagger, and cloak
Longsword
Longsword grappling
Polearms
Unarmed grappling
Rondel dagger self-defense
The playing of the prize (sparring examination) will be conducted with:
Rapier and dagger
Sidesword and buckler
Longsword
Guests from other schools are invited to participate in the sparring as a vital part of the examination process.
V. Master
A Master of our art is someone who has a high level of excellence both as a practitioner and as a teacher. The title of Master is not the end of the road, but instead a new beginning, as someone who can help develop the art further, challenge it to be better, and bring others along the same path.
Like a Master's degree or PHD at a university, the Masters level is achieved through the definition and completion of projects specific to each candidate. A worthy project must be completed in three areas:
Martial Proficiency.
Scholarship.
Contribution to the School.
From there the candidate undergoes a comprehensive examination from external examiners.
How We Developed Our Approach
Being that our arts have largely been revived in modern times, the process of defining levels and their requisite achievements has been an ongoing process of development and refinement. I have worked extensively with instructors from around the world, both in schools like ours, as well as people who have achieved Masters' levels in other martial arts.
At higher levels the involvement of outside instructors and guests has been vital in helping to set a high and objective bar. We also make all of our higher level exams open to the public and in fact this weekend's public examination will be live streamed for the first time! A transparent process helps makes the ranks understandable and more credible.
In the end, a martial achievement is only worth what you put into it, and any candidate for Provost has put in a lot! The goal here is not to provide titles for ego but to create a progression that can be motivational, challenging, rewarding, and meaningful to those that follow it.
If you have the opportunity, come out and be a part of this weekend's exam, or catch the live stream on the Academie Duello facebook page. Every person that comes to witness, support, or fence, helps us continue to develop and grow a meaningful practice for all.